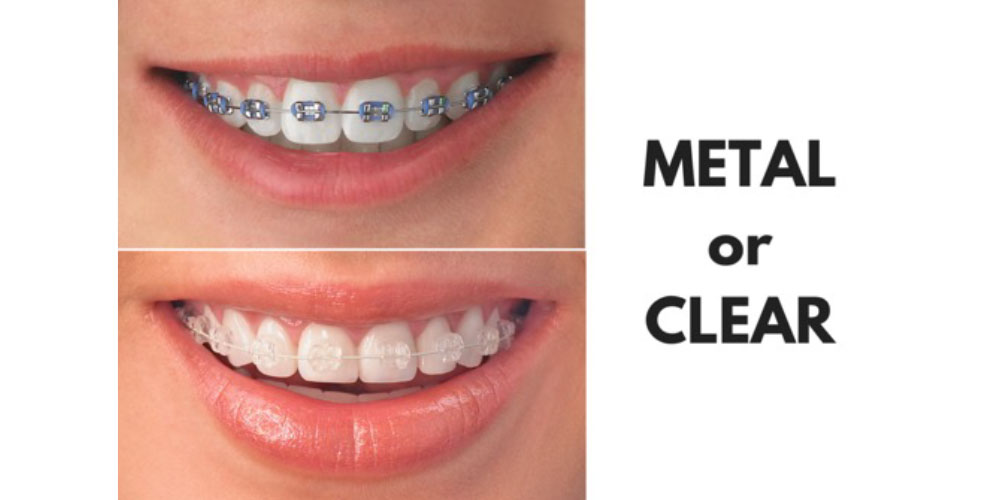 Dental braces are wire-based appliances that orthodontists use to correct crowded and misaligned teeth or jaws. Many people who need dental braces get them during their early teenage years, but adults also can benefit from wearing braces. The goal of dental braces is to properly align your teeth and jaws to produce an even bite and pleasing smile.
Dental braces offer corrective treatment for:
Overcrowded or crooked teeth
Too much space between teeth
Upper front teeth that overlap the lower teeth too much — either vertically (overbite) or horizontally (overjet)
Upper front teeth that bite behind the lower ones (underbite)
Other jaw misalignment problems that cause an uneven bite
Proper alignment of your teeth and jaws may improve not only the appearance of your teeth but also the health of your mouth and the way you bite, chew and speak.
Braces are generally very effective in realigning crooked teeth and helping correct improperly positioned jaws to create a nice smile and a healthy mouth. On average, most people wear full braces for one to three years. Retainers may be worn indefinitely to ensure that the final results remain stable.
The person wearing the braces has an important role to play in the success of the treatment. Follow your dentists instructions precisely, especially during the retention period. When it comes to this final phase, it's important to wear the retainer as directed or risk losing the benefits gained while wearing braces.
Do you think you need braces? Call Mount Pleasant Dental Group at 604-559-9955 to schedule an appointment with Dr Max Bondarenko to discuss your options.