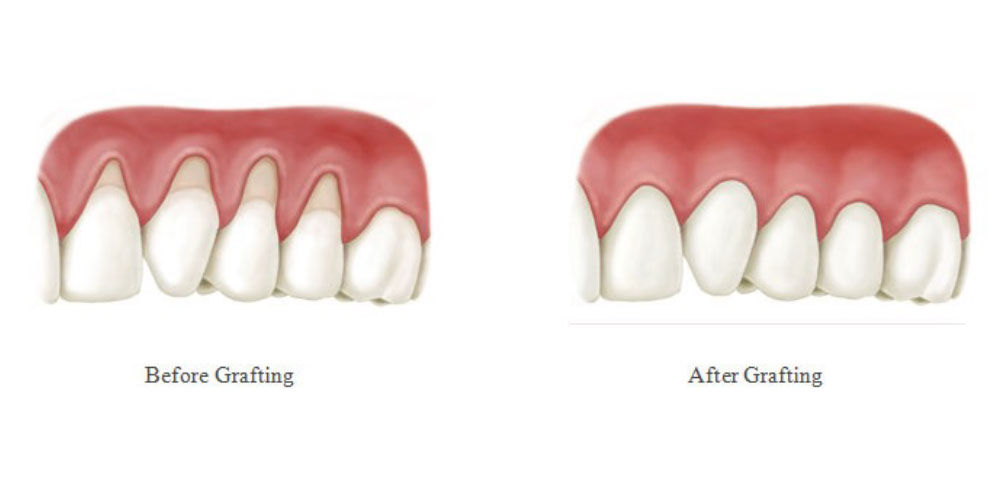 If your gums are receding or have weakened, your dentist may recommend a gum tissue graft. Gum recession exposes the roots of your teeth. This can cause the root surface of your teeth to become more likely to decay, as well as be more sensitive and prone to abrasion.
A gum graft, also known as a gingival graft, can correct receding gums.
There are three types of gum grafts:
Free gingival graft
Connective tissue graft
Pedicle (lateral) graft
Your dentist will discuss these options with you and make their recommendation based on your individual needs.
How much does a gum graft cost?
Gum grafts can cost anywhere from a few hundred to a few thousand dollars.
Do you think you need a gum graft? Call Mount Pleasant Dental Group at 604-559-9955 to schedule an appointment to discuss your concerns with one of our highly trained dentists.