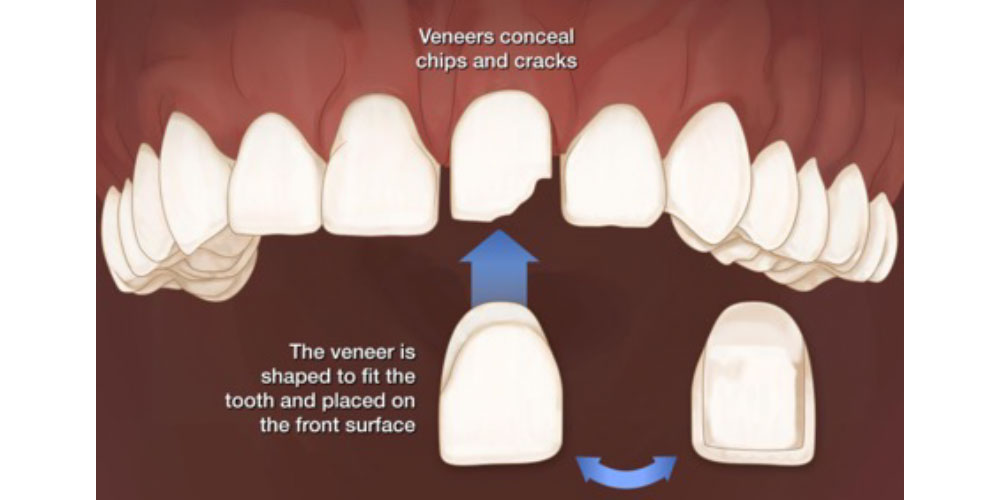 Dental veneers are thin, custom-made shells that dentists can place on the front of the teeth to improve their appearance. Veneers can hide stained, chipped, and uneven teeth.
There are two types of veneers: porcelain and resin-based composite.
Porcelain veneers are a strong, thin cap that a dentist can place on the tops and sides of the teeth.
To attach them, your dentist will remove some enamel from the tooth before placing them. Porcelain veneers have the same color as natural teeth, but it is possible to make them whiter to brighten the smile.
Resin-based composite veneers are similar to porcelain veneers, but they tend to be less expensive and require less enamel removal. Sometimes, your dentist may not have to remove any enamel before placing the composite veneer. Composite veneers are usually easier to replace if broken or damaged than porcelain veneers.
Porcelain veneers and resin-based composite veneers look similar, but there are some key differences.
How does my dentist choose what material to use?
The location and reason for the veneer determines the type of material that is best for you.
How much will it cost?
The cost of treatment is based on the material chosen. Your dentist will consult with you and inform you of the options available.