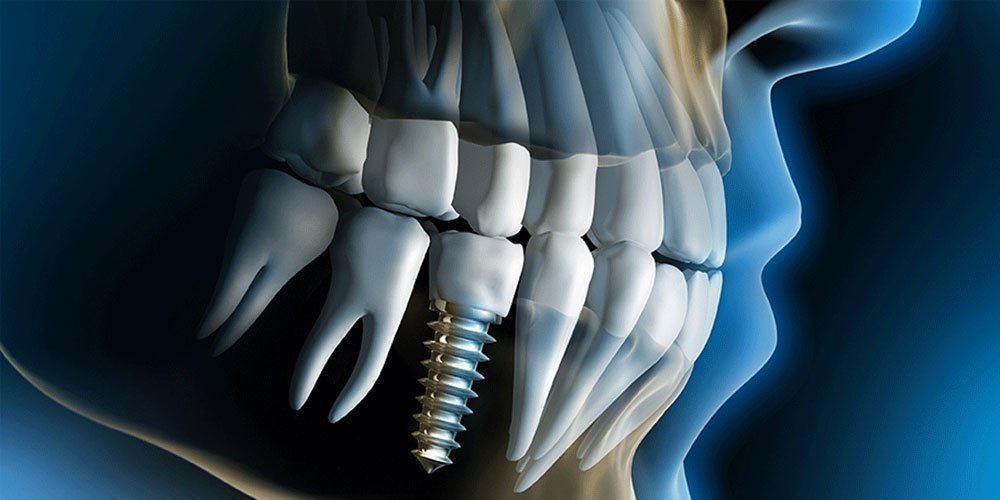 Dental implants to the rescue! A dental implant is a small titanium or biocompatible metal post inserted into your gums. It's secured into a socket in your gums where you are missing a tooth. This implant fuses to the jawbone tissue to become very stable and painless in the patient's mouth. When it is not being used to support a natural tooth, the jawbone deteriorates. Dental implants are the only dental restoration option that preserves and stimulates natural bone. It actually helps to stimulate bone growth and prevent bone loss. As a functioning replacement root, the implant can support a single crown, or with a few implants could support a bridge or partial/denture. Although this procedure is expensive, it's well worth it in long run.
4 Reasons for Dental implants:
Stops your teeth from shifting into the empty space
Conserve your jawbone
Preserve your appearance and smile
Replace missing tooth
Can't afford dental implants? Call our Vancouver dental clinic and let's crunch some numbers to make this possible.
Dental Implant Maintenance
The daily care of 
dental implants
 is very similar to the care of natural teeth. Restored 
dental implants
 should be kept clean and plaque free twice a day using a brush and floss. Cleaning is especially important after meals. This is accomplished by gently brushing, giving special attention to all sides of the implant.
Oral hygiene aids may include:
Small, soft, manual toothbrush or an electric brush
Low-abrasive, tartar-control toothpaste
Dental floss for cleaning around the abutments
Other supplies that may be recommended by the dentist can include:
Antimicrobial mouth rinses
Inter-dental brushes or other aids for removing plaque between the teeth on either side of the implant(s)
Disclosing tablets to stain the locations of plaque accumulation
You must be committed not only to the daily performance of dental hygiene at home but to regular visits to your dentist 
(Mount Pleasant Dental Group in Vancouver, BC is currently accepting new patients)
. It is recommended that you see your dentist every 3-6 months for a professional exam and cleaning. The 
implant(s)
 should be examined with an x-ray annually.