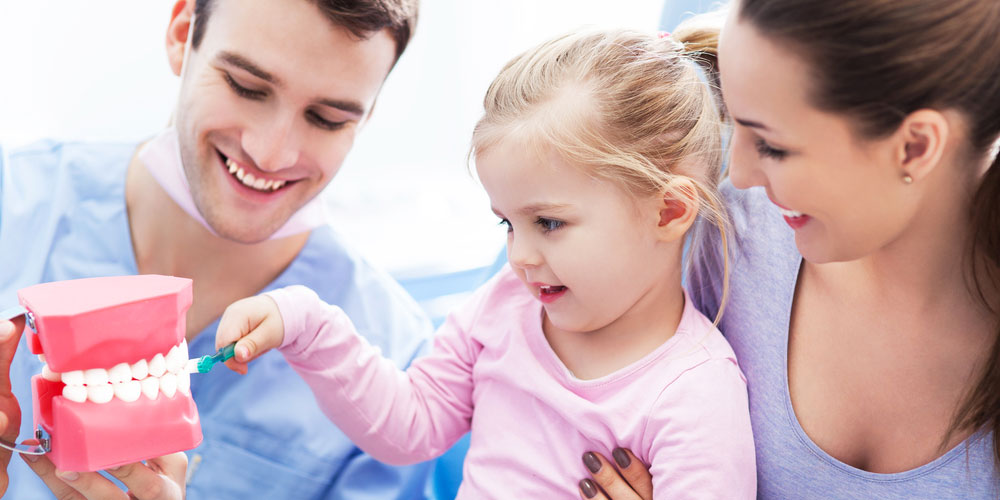 Your initial visit to the office will include a comprehensive exam of your teeth, gums, and surrounding bone structures. The dentist will discuss with you your treatment plan options and provide you with a personalized hygiene plan based on the current condition of your teeth and gums. Our dental experts regularly examine the condition of your teeth, gums, and bone tissue in order to identify potential or existing problems. If you have any dental concerns such as pain or sensitivity, let your dentist know. We pride ourselves in providing a caring and compassionate environment for our patients.
Oral Health Screening – VELsope
VELscope is the newest non-invasive device used to screen for oral cancer and other oral diseases. The device emits a blue spectrum light, abnormal tissues will show under this special light. The VELscope is considered an important tool for a dentist, aiding in early detection of oral cancer. The life-saving procedure only takes a few minutes. We discuss all our findings with you and take steps to correct or prevent future problems.
Professional Dental Cleaning
Our Registered Dental Hygienists understand the importance of oral health and are passionate about educating our patients on how to properly care for their teeth and gums. The Hygienist will remove tarter, plaque, and stains using a combination of hand instruments. They will also asses the periodontal status of every patient. They will note any signs of bleeding, inflammation, pain, and bone loss. These can indicate a more serious problem. Once all of the tartar is removed the Hygienist will polish and floss your teeth. They will also provide you with preventative treatment options such as Fluoride and Sealants.
Fluoride Treatment
Fluoride is a mineral that is applied topically to help prevent tooth decay. Dental office commonly use in-office fluoride treatment to help protect the oral health of children and adults. The treatment generally takes a few minutes and is usually administered during a hygiene appointment. After the treatment, the hygienist will ask you not to rinse, eat, or drink for at least 30 minutes. This will allow your teeth to absorb the fluoride.TOP
Fissure Sealants
Fissure sealant is a dental procedure that aids in the prevention of dental caries. A plastic coating is applied to the chewing surface of your posterior teeth (molars and premolars) in order to prevent food and germs from getting stuck in between the grooves. The process is non-invasive, the tooth is cleaned and then the sealants are applied. Once applied the hygienist will shine a light to harden the sealants, the procedure does not take long. Sealants should be checked at each regular dental visit and if necessary the sealants can be reapplied.
Digital X-Rays
A digital x-ray is a technique that uses an electronic sensor to capture and store the image on the computer. The image can then be viewed and enlarged to assist the dentist and the dental hygienist in diagnosing potential problems. Digital x-ray reduces the radiation exposure by 80%-90% compared to the already low exposure of the traditional method of dental x-rays. Dental x-rays are valuable components of your dental visit. It is essential in the diagnostic of dental abnormalities. The dentist and dental hygienist use the x-rays to create an accurate treatment plan. A full mount series of dental x-rays is recommended to all our new patients.